Library Research Stations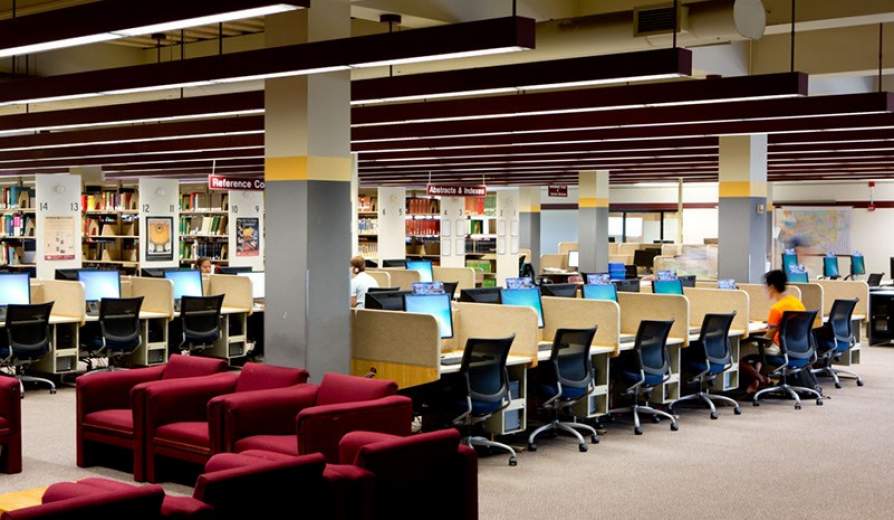 A Library Research Station is a publicly-available computer in the University Libraries.
Each workstation offers access to research databases, UBlearns (UB only), email, course reserve (UB only), Libraries' Catalog, and selected software. Guests to the University Libraries are welcome to use Library Research Stations provided they obtain a Library Research Station Access Card at any Circulation Desk.
---
Software
Adobe Digital Editions
Adobe Reader DC
AlternaTIFF
AutoDesk Viewer 2013
Chemdraw (works with Firefox and Chrome only) 13.0.2
Cn3D 4.3.1
DivX Player
Doulos SIL Font 5
Endnote
Firefox
Flash Player Plugin
Google Chrome
Google Earth
Internet Explorer
iTunes w/QuickTime
Java
Karel the Robot 1
MyITLab Plugin (Pearson)
ODBC Drivers (Oracle Client) 11gR2
PCTeX 6.12.111
RealPlayer Enterprise
Shockwave Plugin
Silverlight 5.1
Visual Studio Express 2010
VLC Media Player
Windows Media Player 12