Library Research Stations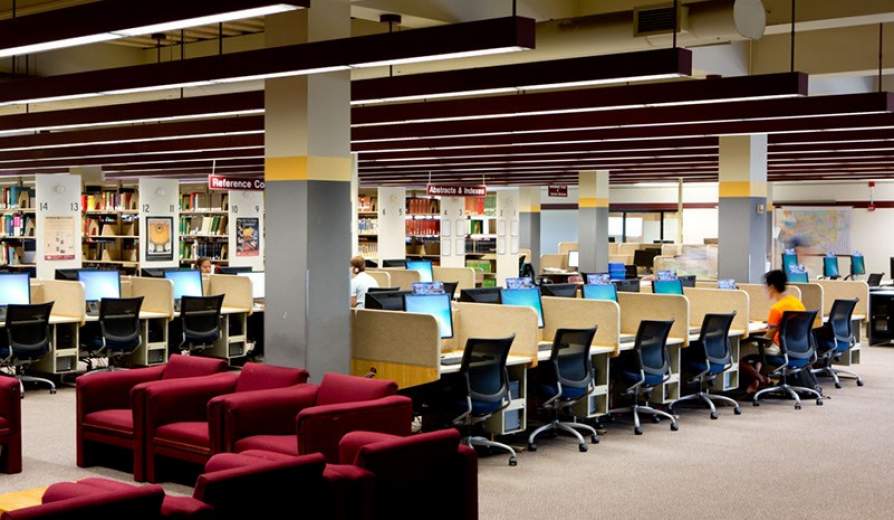 A Library Research Station is a publicly-available computer in the University Libraries.
Each workstation offers access to research databases, internet-based email, the Libraries' Catalog, and select software. These workstations do not include Microsoft Office productivity software nor do they allow for printing. Guests to the University Libraries are welcome to use Library Research Stations provided they obtain a Library Research Station account at any Service desk. Guests must agree to abide by all University at Buffalo policies and provide photo identification in order to obtain a Research Station account.
---
---
Software
Adobe Digital Editions 4.5.10
Adobe Reader DC 19.010.20091
AlternaTIFF (IE only) 2.0.8
AutoDesk Design Review 2018
Box Tools 4.5.1.537
Chemdraw 13.0.2 (Firefox and Chrome only)
CN3D 4.3.1
Divx Player 10.8.7
Doulos SIL Font 5
Endnote x9.1
Firefox (Includes Flash plugin) 65.0.1
Flash Player Plugin (IE and Firefox) 32.0.0.142
Gimp 2.10.8
Google Chrome 72.0.3626.109
Google Earth 7.3.2.5491
Internet Explorer 11.431.16299.0
iTunes 12.9.3
Myitlab Plugin (Pearson) 7.5.3
OpenOffice 4.1.6
PCTeX 6.12.111
R 3.5.2
Rstudio 1.1.463
Silverlight 5.1.50918.0
SQL Developer 4.2.0
Visual Studio Community 2017
VLC Media Player 3.0.7.1
Windows Media Player 12