Margaret W. Paroski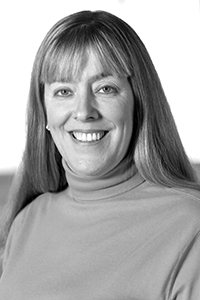 Margaret Paroski is an award winning Professor of Neurology, a board certified medical doctor in both psychiatry and adult neurology, and a high-level administrator.
Recently recognized for her immense contributions to UB and the community, Paroski was one of 10 women who were named Erie County's Women Making History in Erie County in conjunction with the observance of March as National Women's History Month 2004. And just this September she has been selected to receive a 2004 Women Who Mean Business award.
A member of the School of Medicine and Biomedical Science faculty since 1984, Paroski currently wears many hats around UB. She is a Professor of Clinical Neurology, a Clinical Course Coordinator, and Interim Dean of the School of Medicine.
Also serving as Interim Vice President for Health Affairs, Paroski is responsible for Academic and Curricular Affairs, Medical School Admissions, and Admissions Advising. And beyond her UB duties, Margaret Paroski continues to hold an active practice in neurology.
After receiving a B.A. in both biology and psychology from Canisius College in 1976, Paroski completed her residency training in neurology at UB's affiliated teaching hospitals and received her M.D. in 1980. Five years before coming to UB, she served as the Medical Director and Clinical Director of Neurology of the Erie County Medical Center. In 2000 Paroski received a Master's in Medical Management at Carnegie Mellon University.
And always continuing to do more for UB, Paroski added the title President of the University at Buffalo Alumni Association to her long list of hats in 2002-2003.
Affiliation(s):
Medicine and Biomedical Sciences, Neurology
Record Group(s):
19, 30
---
Biographical File Contains: