James Osborne Putnam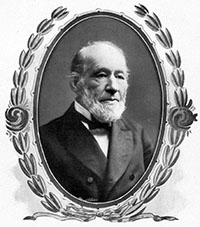 Born:
1818
Death:
1903
Educated at Yale, James O. Putnam served as a New York State senator and one-time postmaster of Buffalo; he was a member of the University Council for 32 years and one of the founders of the university. During his tenure as Chancellor (1895-1902) the New York State Institute for the Study of Malignant Diseases (now Roswell Park Cancer Institute) was founded at the university.
In recognition of Putnam's racist beliefs and membership in the Know-Nothing Party, the University at Buffalo removed Putnam's name from an Amherst campus road and Student Union Eatery commemorating him in 2020.
Affiliation(s):
University Council, President/Chancellor
Record Group(s):
2, 4
---