Elizabeth Deutsh Capaldi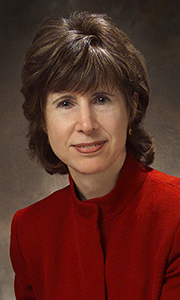 Born:
1945
Death:
2017
Elizabeth Capaldi Phillips was the University at Buffalo's provost and psychology professor. She received her Ph.D. in experimental psychology from the University of Texas at Austin in and 1969 and went on to become a professor of psychology at Purdue University. She also served as chair of the Department of Psychological Sciences at Purdue. In 2003, she was named the vice-chancellor and chief of staff of The State University of New York system and then held a provost position, as well as a professor of psychology position, at the University of Florida and the University at Buffalo. After her time there, she became the provost and executive vice president at Arizona State University in 2006, the first woman to hold that position.
From 1999-2000, she served as the president of APS (Association for Psychological Science) after being a member of the APS Board of Directors. Along with her presidency, she was also a Charter Member and Fellow of APS, as well as a Fellow of the American Association for the Advancement of Science.
Affiliation(s):
Provost
Record Group(s):
7
---
Biographical File Contains: