Irving R. Johnson, Early U.B. Football & Hockey Star
by Scott Hollander
University at Buffalo Libraries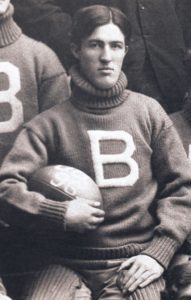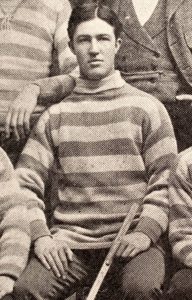 Dr. Irving R. Johnson, a 1898 graduate of the University at Buffalo School of Medicine, was an early U.B. sports pioneer excelling in both football and hockey.
Born in Grimsby, Ontario, Canada, Johnson came to the United States as a young man.
In 1894, Dr. Johnson was on the University at Buffalo's very first football team. By 1896, he was the team captain leading the squad to the championship of Western New York football.
Due to the untiring efforts of Dr. Johnson, in 1895 Buffalo's first hockey team was organized. Dr. Johnson scheduled and arranged games with the leading Canadian teams. He was also the first hockey captain.
After his playing days, he was regularly assigned to referee major football games in the Buffalo area.
He was a physician and surgeon in Buffalo, N.Y. for 45 years. He died in 1947 of heart disease.