Advanced Information Literacy Badge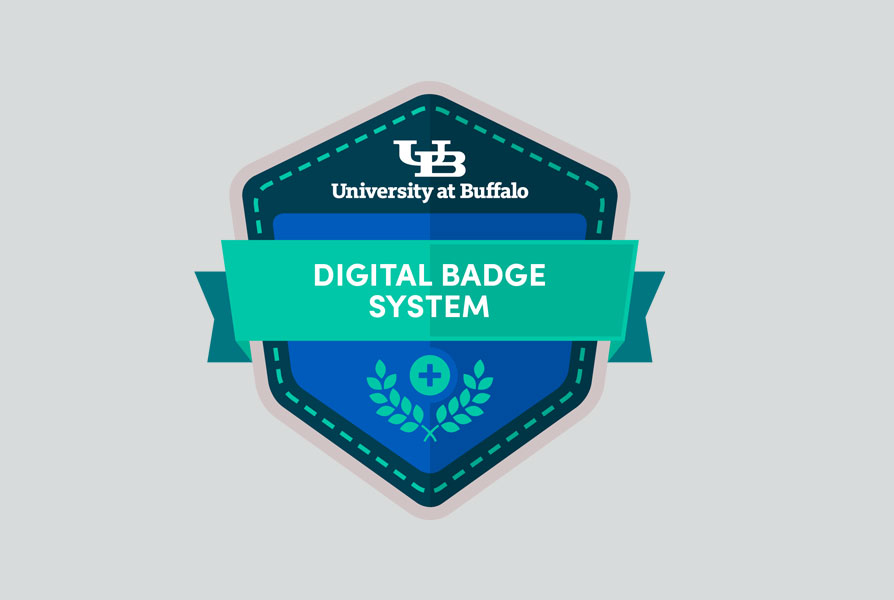 The Advanced Information Literacy badge is designed to build upon a student's search skills and expertise in the information literacy concepts that underpin scholarship at a Tier 1 Research Institute. This badge incentivizes students to continue improving their information literacy competencies over their academic career. By participating in this badge, an undergraduate student can use these advanced search skills to save time conducting literature reviews, efficiently gather & organize information, ethically use sources, and protect their own intellectual property.
Students will work independently on a topic of their choosing through five online modules. Students receive mentoring and feedback from a librarian on their final project throughout the process. The modules build on each other and provide students with a framework (project outline). The final project is disseminated as a digital object that exemplifies the student's status as an emerging scholar or professional.
Criteria
Five module assessments (proficient at 80%+) under 80% leads learner to remediation portion of the module with retesting (2nd failure requires one-on-one with librarian) 2. Project outline 3. Final project with works cited
---
Evidence
Students must successfully complete five online modules, a project outline, and submit a final project.
Module one covers the concept of formal and informal information sources in an open scholarship environment (ie. alternative publishing platforms, open access, and paid/proprietary subscriptions). Students learn how multimedia is licensed for reuse with varying degrees of restriction using Creative Commons licensing. Students will understand the economic and political realities of disseminating information at the federal and global levels. They will also evaluate the information sources they consult for currency, relevancy, authority, accuracy, and bias.
Module two covers the fact that information has value and as a result must be properly cited to avoid plagiarism. Students learn how to organize their project's references and properly employ citation conventions using citation management tools and style manuals to avoid plagiarizing. They learn how to provide attribution to various scholarly multimedia (images, audio records, and videos) they consult as well as how to license their own work.
Module three covers mind mapping their initial project idea to create a compelling and manageable research statement. Students will then learn to identify key words from the statement for purposes of searching and expand upon those words using synonyms. Advanced Boolean, truncation, wildcard, and phrasal searching will also be covered. Student will employ the search strategies they've developed and search relevant information sources (databases, organizational websites, government repositories, and alternative platforms) using advanced database search tools such as controlled vocabulary, cited references, and bibliography mining. They will use the citation management tool of their choice from module two.
Module four uses the information they have found in module three to revise their research topic, summarize the sources they have found thus far, identify and fill information gaps, and craft their project outline.
Module five is the culmination where students produce their own scholarship in the form of a multimedia project (video, website, presentation with animation and voice over, recording/podcast, infographic, AR or VR, etc.) with accompanying works cited. Online tutorials, asynchronous training, and workshops on various multimedia creation tools are provided to students for selection. The students are required to utilize the Creative Commons licensing resources to create an open license for their project.
---
Assessment
The five weekly module assessments will be auto-graded tests designed and deployed in UBlearns. The project outline will be assessed by UB librarians in module four. The final project with works cited will be assessed by UB librarians in module five.
---
How to enroll in the Advanced Information Literacy:
Go to UBlearns to get started.
Click on User Login. Enter your UBITName and Password.
Click on the Courses tab on top.
Enter Advanced Information Literacy in the Course Search box in the upper left corner and click Go.
Hover your cursor over the Course ID, and a small drop down arrow will appear just below it. Click the arrow, and then Enroll.
Click Submit and then click OK. This completes the enrollment process.