Music Library History
---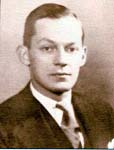 The Music Department at the University of Buffalo (as it was called at the time) was established in 1951 under the leadership of Cameron Baird. Library support of the department consisted of very meagre holdings in the university's main library and the much stronger holdings of the Buffalo & Erie County Public Library. By the early 1960s, when the State University of New York system took over the private University of Buffalo, the general library contained a few thousand music-related books and scores on its shelves. The Department of Music offered students and faculty a few hundred LPs for use in half a dozen small listening rooms in its own building, Baird Hall.
Change came quickly in the wake of SUNY affiliation. In 1964, a joint Art and Music Collection was formed in a location remote from both the general library and the music building. By 1966, notable historians from Harvard and Columbia had joined the rapidly expanding Music Department. Their needs exceeded the resources of the small collection. An outside consultant validated the faculty's desire for a departmental music library, and in 1967 James Coover and Carol Bradley were hired to undertake the challenge of building a new music library essentially from scratch.
Finding space for the new music library was one of the challenges. Recognizing the overwhelming advantages of having the music library within its own walls, the Music Department made space available in mid-1969, and in February of 1970, the Music Library opened its doors on the second floor of Baird Hall (now Allen Hall) on South Campus. The record collection and listening facilities remained in the basement until 1973, when they joined the scores, books and journals on the second floor.
Planning for a new music building and music library facility on the new Amherst campus began that same year. In 1981, the department and library moved to the new Baird Hall on the Amherst campus, adjacent to the department's chief performing venue, Slee Hall. The present Music Library, which occupies all of the ground floor, opened its doors on August 17, 1981.
Today the Music Library can boast of a large, broad-based collection suitable to support the rigorous demands of music scholarship. It is a testament to the dedication and hard work of its founding librarians and the cooperative efforts of the Music Department and University Libraries. James B. Coover and Carol June Bradley, who both retired in 1999, summarized their achievement in a two-part article, "The Genesis of a Music Library: SUNY at Buffalo," Notes 57:1 (Sept. 2000), 21-45.